Meet the slx team
We understand that the ever changing complexity of the internet, can be a frustration to business owners and marketeers. We appreciate that not everyone is a technical expert, or that they even want to be one! So we keep our conversation focused on business impacts and what really moves your bottom line. Keeping the technology as a tool to achieve business objectives rather than doing digital marketing for the sake of it.
We are a highly experienced mature team from all areas of business.
Our focus for 18 years has been "profit by being found" for our clients, and we want to do the same for your business
[one_fourth_first]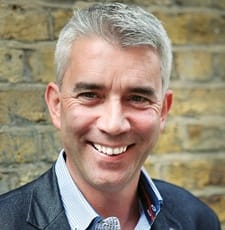 Graham Hansell – Founder & Managing Director
Graham has built a formidable reputation as a leading authority on the planning, implementing and future direction of search and social marketing.
He is currently the Course Director for The Chartered Institute of Marketing (CIM), running courses on Digital, Email, Social Media and Search Marketing.
Graham's strategic input and market guidance has enabled his clients to maximise on the commercial benefits of search and digital media. His long standing philosophy that "Profit by being Found" and methodology of planning across the Owned, Paid & Earned media has enabled his client's to accomplish swift return on their Investment.[/one_fourth_first][one_fourth] 
Louise Garrett – Head of Agency
Louise joined Sitelynx in 2005.
As head of agency, Louise is responsible for management of all resources at Sitelynx, be they animal, vegetable or mineral, in order to ensure that our clients get the service that they need.
Louise has more than ten years of experience in various above-the-line agencies, from Ogilvy and Mather to HHCL. She has also spent five years working client side, initally with Go and most recently for Easyjet as UK Market Manager.[/one_fourth][one_fourth] 
Peter Loleit – Head of SEO & Technology
Peter has been working in Search Engine Marketing since 1998 with various customers in Retail, B2B, Finance, Travel and Publishing. He heads up a dual role of Head Of Technology and SEO, managing web technology and SEO programs at all levels.
A specialist in SEO consultancy particularly for new website builds, migrations and retail e-commerce, mobile e-commerce and conversion process optimisation.
An Advocate for Web Analytics with extensive exposure to the majority of the market leading web analytics applications
Affiliated with CIM (Chartered Institute of Marketing) teaching courses on Web Analytics, Google Analytics and Advanced SEO.
[/one_fourth][one_fourth_last] 
Kim Pham – Head of Paid Search
Kim joined Sitelynx in June 1998.
Throughout his years at Sitelynx, Kim has executed online marketing solutions for companies ranging from SMEs to global corporate and blue chip in the US, Australia, Scandinavia and the UK.
With over 18 years of knowledge and experience in data-mining, web analytics and search engine marketing, Kim has helped businesses to improve the alignment of products and services with their online audience, optimise their CMS and online portfolios for maximum web exposure to their target market, refine on-site usability and achieve better ROI through tactical web marketing projects.
[/one_fourth_last]
[one_fourth_first]
Danny Rogers – Head of Relationship Marketing
Danny is the former Marketing & Editorial Manager of thesun.co.uk, with 24 years in news, media and PR. He was one of the original team that set-up News International online newspaper titles in the UK and has extensive knowledge in planning and executing major marketing budgets. Danny specialises in Social Media/PR and has comprehensive experience in content, communications and analytic insight.
He also teaches Social Media at the CIM and Digital Enterprise Greenwich
[/one_fourth_first][one_fourth]
Thomas Svensson – New Business
Thomas has been a member of the sitelynx board since 1998.
With an academic background in Economics from University of Lund, Thomas has been one of the leading advocates in SEM since its inception back in the late 90's.
Thomas specialises in SEO, particularly focusing on link building and the Scandinavian market. He also applies his broad experience on traffic and conversion analytics, and on-site search issues.[/one_fourth][one_fourth]

Klara Roxenius – Paid Media Executive
Klara originates from Sweden, she has lived in Norway and now calls London home.
Speaking Swedish, Norwegian, Danish and English fluently Klara works with PPC, SEO and Social translations to build campaigns with a native market feel in 
Scandinavia. Klara is also Google Adwords and Analytics qualified[/one_fourth][one_fourth_last] 
Caitlin Whitaker – Earned Media Executive
Originally from Arizona and having studied in Helsinki (Finland), Caitlin is our key markets research and analysis expert. She has strong background in Arts and Art History, and notable achievements include being the principle ballet dancer for the High Desert dance company. She enjoys American muscle cars and swimming in her spare time [/one_fourth_last]